Parkinson's disease assay
Parallel in vivo monitoring of thousands at a time
Dramatically lower early costs during drug discovery
Speak with one of our specialists +354-599-6467
Precise control - efficient results
VMAT2 model for large-scale Parkinson's drug research
We combined disease-specific genetics with our industry-leading zebrafish model.
The result: A new and promising assay for Parkinson's disease.
By precisely controlling a genetic trait in our study population we produce a steady supply of zebrafish larvae sharing one of the most approachable causal factors in PD; a faulty dopamine delivery system.
Our VMAT2 assay helps you select the right candidate drug molecules via 2 distinct parameters: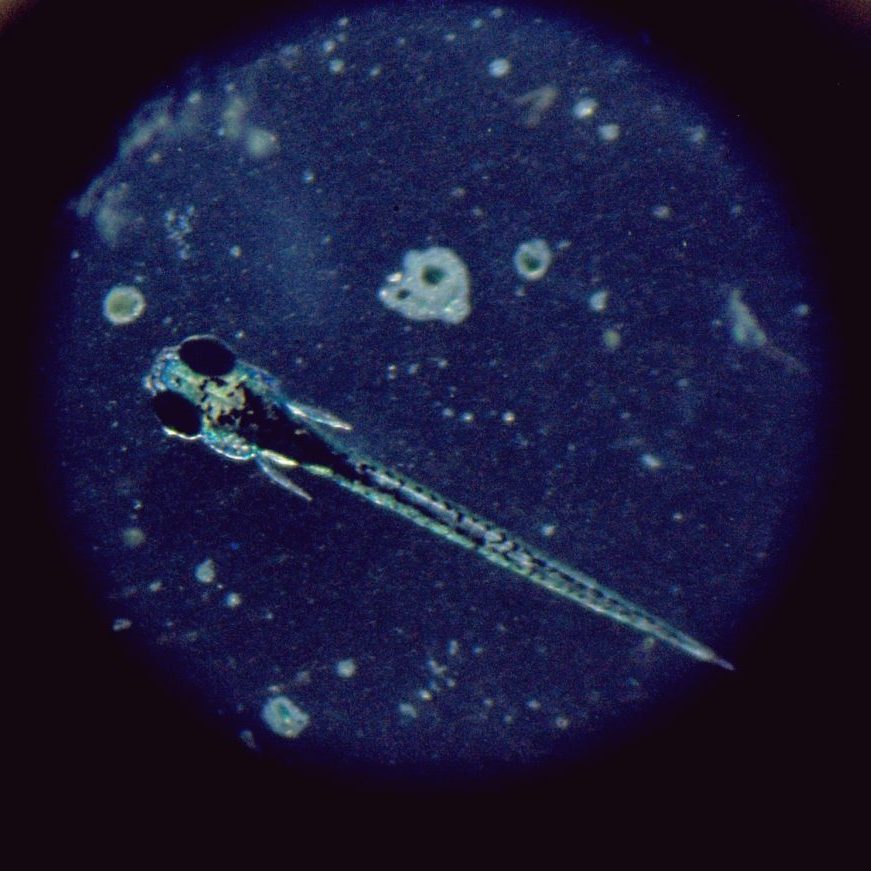 VMAT2 is a mechanism for transporting dopamine, loading it into presynaptic vesicles on its way to the synapse.
A breakdown of the VMAT2 mechanism is one of the main contributing factors in Parkinson's disease.
Having precise control over the VMAT2 function in our huge study populations means we can efficiently and reliably test different drug molecules for their efficacy.
Contact us for more information about our Parkinson's assay options.
Fine-tuned transgenic populations
Increased movement response of homozygous VMAT2 larvae at dark onset.

Decreased velocity of homozygous larvae during lights-on period.
The graph pictured here shows how a group possessing specific genetic traits causing VMAT2 malfunction behaves in relation to others.
This perfectly mirrors certain symptoms of Parkinson's disease.
The same transgenic zebrafish group, if untreated, can also be distinguished by its lifespan, giving 3Z two different approaches to measuring the potential efficacy of Parkinson's drug candidates.